Let's build

SAVI

AND PROTECT PEOPLE'S SAVINGS FROM INFLATION
Let's build

SAVI

together!
AND PROTECT PEOPLE'S SAVINGS FROM INFLATION
💪 YES, this is our Mission
🧐 We found a novel way to do exactly that, and you can join us
🧑‍🤝‍🧑 We are a startup team with a goal to empower people
❓ HOW?
📱 Auto-save money & auto-invest in loans to others
📈 In government-regulated Peer-to-Peer Loans / Crowdfunding
🧱 We're already building the SAVI App
😊 To be an easy-to-use investing  alternative
🧠 And feel like a savings account on steroids
💸 Enabling maximum diversification as a proven strategy
💰 SAVI makes it possible to earn just like the banks do
🚀 A way to earn over 8.5% while reliable borrowers
Thanks to Open Banking, UK FCA & EU Crowdfunding Directive


Partners making this
POSSIBLE

See the SAVI App in action

WHAT DO YOU GET?
1️⃣ £500 worth in top monthly plan & features for completing the survey.
2️⃣ Lifetime early supporter investment discount.
LET'S GO
1️⃣ Watch the SAVI App video (9 mins) ▶️
2️⃣ Complete the survey form below (6 mins) ✍️
Your opinion helps us develop SAVI and achieve our mission.
It takes just 15 minutes
Else, set a reminder in your calendar to get a notification! 
SELECT DATE & TIME 
(Watch on PC or Mac for the best experience)

2) Fill this survey form: 💪

We'll inform you how to get your £500 reward when we launch the SAVI App in 2023.

MORE:

SAVI is Crowdfunding

See how you can further help SAVI come to life 💪
There's much more than you expect!
It's not a pure donation, but an investment + donation = you will see the details!
Contribute via our crowdfunding campaign and you can get:
1️⃣ SAVI Top Monthly Plan LIFETIME FREE
2️⃣ SAVI ART Debit Card – 1 of 30,000 designer cards created in collaboration with 30 artists who support the mission of SAVI
3️⃣ EXCLUSIVE ACCESS TO SALE OF DIGITAL ART. The owners of the digital art created by the 30 artists above will get GET LIFETIME NO FEE FOR INVESTING – MAXIMUM YIELD FOR EARLY ADOPTERS. Digital art will be a Non-fungible ownership token delivered by email with an option to be transferred and residing on the blockchain. This will entitle owners to 50% revenue share from all art sales in the form of framed prints that support SAVI's mission.
4️⃣ SAVI T-SHIRT for people who contributed more than £100 and who want to share about us in their social network.
Check the campaign for all the details.
Secure crowdfunding by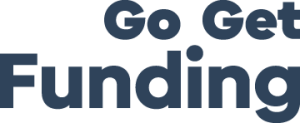 How P2P lending helps you catch up with inflation?

🔃 Maximum diversification for user funds protection
🛡️ Collaterals + Buy-back protection for unsecured loans
💪 30+ regulated partner platforms
📈 Over 11% historic return on average
🧑‍🤝‍🧑 People lend to other people & businesses


SAVI is an app to help you easily auto-pilot your saving & implement an investing strategy based on maximum diversification while having access to your money with a debit card.
This way, you don't have to keep all your eggs in 1 basket. We can do the heavy lifting & DIVERSIFY for you – something that can save you hours every month to achieve.

The BELIEVERS in SAVI who know how to make things work

It takes just 15 minutes
Else, set a reminder in your calendar to get a notification! 
SELECT DATE & TIME