With the global economy still in recovery, launching a startup business for 2023 and beyond might not be the obvious choice for many people. However, as challenging as these times are for new businesses, they also present opportunities for those willing to take a risk and strike out on their own, because this could be your chance to become independent.
With more than 33.2 million small businesses operating in the USA alone, there's an abundance of niche markets crying out for creative entrepreneurs willing to take a chance and strike out on their own. Here are 10 ideas for launching your own business that will be needed in 2023:
1. Virtual reality fitness classes
Are you a fitness, yoga, wellness instructor? Virtual reality fitness classes are predicted to become very popular in the years ahead, with its market growing to $59,231 million. It's no wonder one of the biggest trends in the fitness industry right now is the rise of VR workouts, which allow people to exercise in a virtual environment.
VR fitness classes have been growing in popularity for the last couple of years, with companies like Live Fit and Fit VR offering immersive fitness classes in a virtual reality setting. In addition to the increasing interest from fitness studios, VR fitness classes also appeal to one of the biggest demographics in the fitness industry – millennials.
As the generation with the highest awareness of health and fitness, millennials are inundated with different workout fads and fashions. Whether VR fitness classes will remain popular in 2023 is hard to say, but they are certain to be ebbs and flows in fitness trends over the next few years. If VR fitness classes are here to stay, now could be a great time to jump in and create your own VR fitness business.
2. On-site art galleries
As the art world becomes increasingly digital, the typical art gallery model may become less relevant. New business ideas in 2023 could see art galleries closing their brick-and-mortar locations and instead opting to operate as on-site galleries.
With this model, art galleries would partner with existing businesses and offer their art as part of the experience. Businesses could sign up to host an art gallery on their premises, offering customers an exhibition of works by up-and-coming artists that they might not otherwise be able to see, all while doing business and bringing in new people.
Such galleries are likely to attract customers to the host businesses, and businesses would benefit from increased foot traffic. The host businesses could also sell the art, further increasing the value of the partnership. This model would be ideal for businesses in tourist areas, as it could provide tourists with a new experience. The rising popularity of online art sales should also encourage businesses to embrace on-site galleries. This is definitely something you should be interested in!
3. Mobile-only travel agency
Although online travel agencies have taken a large share of the travel booking market in recent years, there are still plenty of niches that are yet to be fully exploited. In 2023, a mobile-only travel agency may be a successful business idea. In this model, travelers would communicate with a travel agent via video chat. Agents could be based anywhere in the world, and customers would be able to select a preferred travel time and communicate their requirements via video chat.
Customers could also be offered the option to take advantage of artificially intelligent recommendations and advice, with AI helping travelers choose the best destination and travel arrangements for their needs.
A mobile-only travel agency could be particularly useful for travelers who want to visit remote areas or specific destinations that are not widely promoted by regular travel agencies. Since technology is making more and more people reliant on online services, a stress free offsite travel agency will be appreciated by many.
4. Smart home device hub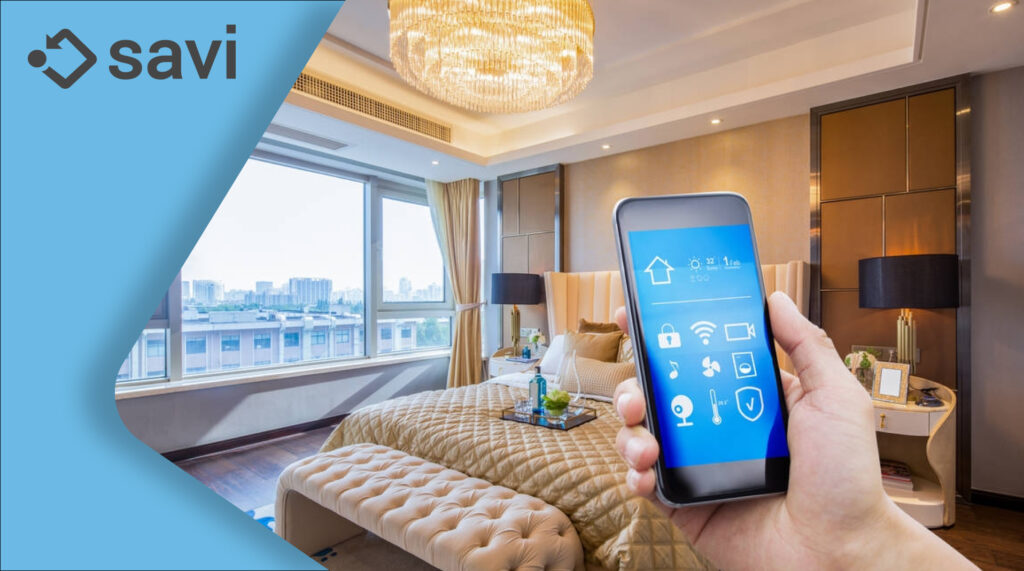 Smart home devices like Amazon's Echo or Google Home have proven to be very popular in recent years. But as these devices become more commonplace, customers are likely to become more selective in choosing which devices they buy. This is an opportunity to start a smart home device hub. This hub would provide customers with an easy way to connect their smart home devices and control them with a single app.
A hub would also allow customers to add new devices without having to download a new app to control each. A smart home device hub would appeal to all kinds of customers, from those who are still trying to figure out whether they want to invest in smart home devices at all, to those who want to upgrade to more sophisticated devices and want an easy way to connect them to their home network.
5. Language teaching app
Online language learning apps have become very popular in recent years, and such apps are likely to become even more widely used in the future. As such, there may be room for a new business idea in 2023: a language teaching app that is different, and better!
Such an app would let users sign up to teach a language that they know. Customers would be able to select from a range of languages and then select a teacher and arrange to meet at a time and place that is convenient for both parties, online or offline.
Language teaching apps (or a marketplace app) would appeal to both language learners who are looking for guidance and teachers who want to monetize their language skills. Such apps would also appeal to people who want to learn a language but don't have the time to commit to a self-directed course.
6. Video game writing school
Video games have become increasingly sophisticated and there has been growing interest in the idea of video game writing schools. Such schools would help aspiring video game writers to master their craft and learn the skills necessary to break into the industry.
As game developers look for new ways to make their products stand out from the competition, there will be a greater focus on the quality, AND diversity, of the writing. This increased demand for skilled writers could provide a great opportunity for an enterprising business idea.
Instead of having people register for a game writing degree, you can create a video game writing school that is easily accessible to all, with non-strict admission measures, which could make a good business idea in 2023.
7. Children's book subscription service
With the rise of e-readers and audiobooks, many people are reading less frequently these days. This creates a rare opportunity for more children's book subscription services like Bookroo and Literati Kids.
In fact, the children's book market generated over 25 billion U.S dollars in 2019 alone, according to Statista.
Such a business would sign up authors who write and illustrate children's books and then distribute them via a subscription service. Parents would receive a new book every month, which their children could read in an e-reader format or via an audiobook.
This model would appeal to parents who want to expose their children to high-quality literature, or just modern writing of kid's fairytales. It would also appeal to authors whose work is not widely distributed. This business would also benefit from increased demand for audiobooks among parents who want to expose their children to books but who also lead busy lives.
8. Automated marketing platform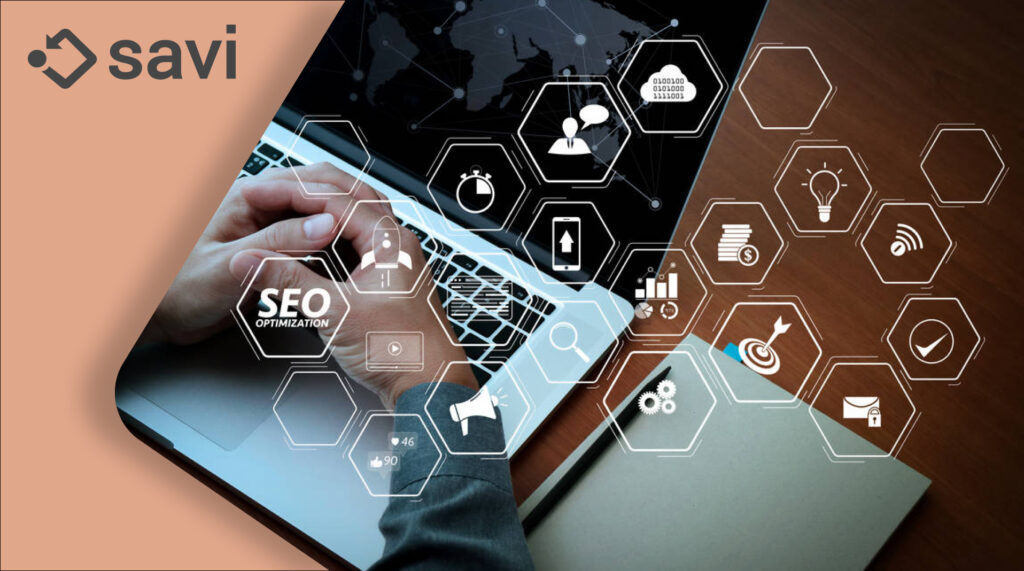 As the use of artificial intelligence (AI) expands in the recent (and coming) years, marketers are likely to look for new ways to automate their operations. As of now, there are already a good number of automated marketing platforms like Omnisend, Hubspot, MailChimp, etc, and there'll be need for more in the years to come, especially niche-focused.
Platforms like these would allow marketers to build campaigns quickly and easily, saving them both time and money and helping focus on other aspects of the job.
More sophisticated AI tools like Natural Language Processing (NLP) and Computer Vision will be valuable for marketing automation, allowing marketers to analyze and understand large amounts of data quickly. This will make marketing automation more valuable for businesses, increasing the demand for such services.
Automated marketing platforms aren't just for marketing departments in large companies—they can be used to boost the effectiveness of marketing in any size business.
If you're able to create an automated marketing platform that appeals to businesses of all sizes, you could start earning money from your business with just a few clients, before going really big.
And depending on the type of automated marketing platform you create, it could be a relatively low-cost business to start.
9. Smart home security system
The Internet of Things is expanding and more people are starting to connect their homes to the internet. As such, there will be an increased focus on home security.
This, in return, is creating openings for new smart home security system businesses. These systems would allow people to control their home security via an app.
You can make home security more convenient, letting homeowners arm and disarm their security system remotely. A smart home security system would also integrate with other smart home devices, like smart lights and thermostats, making it easier for homeowners to secure and control their homes.
Although there are many home security systems on the market right now, there's also plenty of room for new and different systems. If you can come up with an innovative and exciting technology for your home security system, you could be a pioneer in the industry and earn a lot of money from your business. Given the industry is still relatively young, now could be a great time to enter the home security industry and start earning money from your business.
10. An eco-friendly cleaning service
House cleaning services have been around for decades, but the sector has experienced a renaissance in recent years. With more people than ever working from home, there's a growing need for eco-friendly house cleaning services, preferably local networks that want to take computer workers outside to do something with their hands, and make someone happy while making good connections.
If you have, or want to have free time, or a unique way of cleaning homes while also being eco-friendly, you could launch an extremely lucrative business. There are a number of online cleaning services such as Helpling that are growing fast. If you find a way to learn from and compete with these companies, you may be able to launch a long-lasting business in this sector.
Conclusion
Just like in 2008, after the Great Recession, in 2023, the most successful entrepreneurs will be those who can see the opportunities in the rapidly changing global landscape and adapt their businesses accordingly.
Entrepreneurs who are able to successfully address emerging issues and make the most of technological advances will have a much better chance at success.
The global economy is slowly recovering from its recession (or not), and that means we're seeing increased demand in some parts of the world while others are struggling to cope with lower demand.
To be successful, entrepreneurs need to be able to navigate this complex environment and you can't just look at the world as it is today, you need to envision what could be done better!