Passive income is the Holy Grail for anyone trying to build financial security and get their money working instead of sitting in a bank account.
It's income that does not require constant maintenance or monitoring to grow. It can come from various sources, with rental properties being one of the most common types of passive income.
However, there are plenty more ways to create passive income and diversify your portfolio as an investor. Diversifying your portfolio reduces risk and helps you capture different market opportunities, such as buying real estate during a down market or investing in stocks during a bear market.
The goal is to meet your long-term goals.
Here are 30 ways to increase your passive income and diversify your investments that won't take too much time to manage.
How to diversify your passive income portfolio and money flow?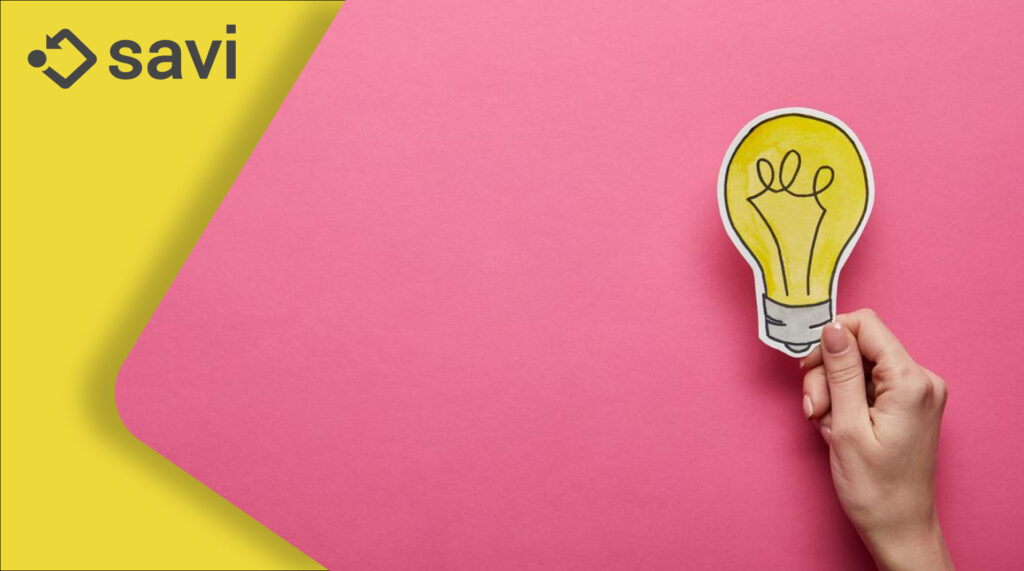 1. Invest in real estate:
If you have some capital to invest and don't mind doing some work, buying real estate can be a great way to earn passive income through rental.
We recommend starting with single-family homes if you are a beginner because they are less expensive and more forgiving if you make a mistake when choosing tenants or the property.
You can move on to investing in apartment buildings or other types of rental properties once you get more experience under your belt.
2. Buy dividend stocks that pay monthly dividends:
A great way to earn passive income is by investing in dividend stocks that pay monthly dividends and have a history of raising them yearly.
3. Invest in peer-to-peer lending platforms or crowdfunding sites:
You can lend your money to people looking to finance their projects, such as starting a business or paying for college education expenses.
You can also get a return on your investment by lending money through these sites instead of keeping it in a bank account, where it will earn very little interest after inflation and taxes are taken out.
4. Invest in online businesses that offer passive income streams:
Many businesses provide unique opportunities for you to invest in them without having to manage them every day.
Some of these unique opportunities include writing articles for websites or blogs, managing social media accounts, designing websites and logos, etc.
5 . Create and sell a course:
By creating a course, you can earn passive income by charging people for access. These courses can take different forms. They can be tutorials on how to do something, lessons in a field, or even an online seminar.
They can be offered as part of a membership site or as a self-service tool. There are many ways to create a course, and there are many ways to monetize it. It's up to you to figure out which one works best for you.
One of the primary benefits of this model is that you don't need to spend any time promoting your courses or otherwise marketing them. Once they're live and people are paying you money for access, that's it—you don't have to do anything else to make it happen.
6. Build an app:
Creating an app is another way to earn passive income. You can do it part-time or full-time, and you can work on it in your free time or while you're working, as long as you still make some time for it.
It's also a great way to teach yourself new skills and grow as a developer. If you have any programming experience, even if it's just a little bit, you can build an app from scratch with very little effort.
You can also use an existing app template to create your app and make money from the ads that appear on it.
7. Invest your money in an MLP, which stands for master limited partnership:
This type of investment provides you with a steady stream of income (passive) from assets such as oil, gas, or even timber owned by the partnership, as well as quarterly distributions (cash flow) from any profits earned by the partnership itself.
This type of investment offers numerous benefits over similar investments such as real estate or private businesses.
8. Own a rental property:
Rental properties are one of the most common ways to build passive income. As long as you can find a good property manager and handle the repairs and maintenance, this is a great way to earn money through real estate.
However, it does require some work upfront to get started, and you need to be able to afford it since there will be some costs with buying the property and maintaining it over time.
9. Invest in bonds:
While stocks tend to get all the attention when it comes to investing, bonds can also be an effective way of generating passive income, especially if your risk tolerance allows for it (i.e., bonds are less risky than stocks).
You can invest in individual bonds or buy bond funds that allow you to diversify across several different companies or governments at one time. There are even UITFs that specialises in short-term bonds!
Another advantage is that interest rates on bonds tend to be much lower than those of stocks, so you won't have to worry about your investment falling in value due to a stock market crash.
10. Invest in offline businesses:
Investing in small offline businesses is another great way to create passive income—and potentially increase it!
There are many ways that you can do this:
You can buy into existing franchises that already have an established customer base (e.g., Mcdonald's, Subway).
Invest in local businesses that need funding for expansion or storefront improvements (e.g., a restaurant), or even start your own business from the ground up.
11. Do multi-level marketing:
Multi-level marketing is a business model that allows you to make money by selling products or services to others. It is also known as "network marketing" and directly sells products or services, including door-to-door sales.
12. Invest in cryptocurrencies:
If you're familiar with foreign exchange trading, cryptocurrencies are nothing more than digital currencies that can be traded for cash (or other cryptocurrencies).
There are hundreds of different cryptocurrencies available for purchase (and trade), such as Bitcoin, Ethereum, and Litecoin.
13. Become a freelance writer or graphics designer (to start learning how to tackle digital passive income, while earning some money):
If you have a skill that is in demand, you can make money online by becoming a freelancer and selling your services through sites like Upwork, Fiverr, and Freelancer in your free time.
These sites allow you to post your skills and experience level so that employers can use your services without hiring you full-time.
14. Build an audience on social media:
Social media has the potential to connect you with millions of people who otherwise would never hear about your business.
Even if your business doesn't sell anything directly to the end consumer, if it provides value (or entertainment) to others, it can be a valuable source of income for you.
Doing things like growing an engaged following on Facebook or Instagram will help develop a loyal customer base for your business.
You could also promote affiliate products or use affiliate links in your social media posts to earn extra income from purchases made by customers visiting from social media.
15. Start blogging:
Blogging is one of the easiest ways to make money online because it requires very little startup funding (or none at all) and doesn't require any technical knowledge or even much writing ability – just a passion for whatever topic you're interested in!
There are several free blogging platforms available, but if you want more exposure and more revenue potential, I recommend using WordPress as your blogging platform because it allows for greater customization of the look and feel of your site as well as more options for monetization.
When you start a blog, make sure it's something you're passionate about and that you'll enjoy writing about regularly. Because if you don't enjoy it, you certainly won't stick with it for long.
If you get into blogging and find out that it's not your cup of tea, after all, no worries – try another one of the ideas mentioned in this post.
16. Write & publish an ebook: 
Writing an ebook is a great way to earn passive income. Many people earn their living as writers. You can write about anything from personal experience to how-to guides. It could be a good avenue for you to pursue if you have a unique point of view or expertise.
But if you're willing to put in the work, it can be a rewarding way to make money online.
Writing an ebook is simple, you can make money by selling it on Amazon Kindle or other online platforms. 
Let's see some possible income from Amazon calculator:


17. Become an Amazon affiliate:
You can make money from Amazon without having your product or service, simply by referring products for sale on Amazon using your affiliate link.
You'll get a small percentage of every sale made with your link (2-10%, depending on the product type) and also receive a commission when someone signs up through your link as well.
Amazon offers free signup for anyone interested in becoming an affiliate marketer. The best part is, as an affiliate marketer, you can promote ANYTHING on Amazon and make money.
18. Rent out advertising space on your car:
You can earn money by renting out cheap advertising spaces like bumper stickers or window decals. Once you have an ad on your car, you can use it whenever you want to attract attention.
As long as you are free to use your car, you can rent out ad space to anyone willing to pay. You don't need any special skills or experience to rent out ad space if you are willing to drive around town.
19. Sell your photographs:
There are plenty of people out there who would love to buy your photos, whether they're of your pets, children or scenery from your city – and will pay for them too.
If you have some photography skills or know how to use a camera well enough to take pictures that people would like to buy, why not start selling them?
20. Sell NFTs:
Selling NFTs on the secondary market is a way to earn passive income. The process is simple: find someone who wants to buy an NFT and sell them the token. When they receive the token, they own it and can do whatever they want with it. For example, if they sell it to another person, they can make money. If they hold onto the tokens for a long time, they may be able to increase the value of their holdings.
The potential for earning passive income from selling NFTs is huge. There are many ways that you can do this. For example, if you're good at marketing your tokens, then you could even start a business that sells them. You could also get involved in an ICO that sells tokens to raise money for a project. The possibilities are endless!
21. Become a mystery shopper:
If you love to shop and want to make some extra cash, why not become a mystery shopper? 
Companies hire mystery shoppers to go into stores and pretend they're regular customers. You'll then report on your experience, including things like customer service, cleanliness, staff friendliness and more.
22. Become an affiliate marketer:
Affiliate marketers earn commissions by promoting other people's (or company's) products or services on their own websites or through social media sites such as Facebook or Twitter.
If you sign up with an affiliate marketing company like Amazon Associates, you can get started promoting their products for free – in exchange for letting them take a small commission from each sale you generate.
You can also promote other people's products in exchange for a percentage of the sale price – this is known as "performance-based marketing."
23. Buy royalties:
Royalties are intangible assets that represent a portion of the economic value of the intellectual property (IP) owned by a business or individual. Royalties are an increasingly popular asset class and have been growing at a rate of 15% per year over the last decade.
Many different types of IP can be monetized through royalties, including patents, trademarks, copyrights, and franchises.
24. Get paid for surveys:
There are so many survey companies out there and it's hard to know which ones you can trust!
One of the best survey sites is Survey Junkie, which is run by the leading market research company Survey Sampling International (SSI).
25. Sublet your extra room:
By subletting your extra room, you're earning some extra passive income. In many ways, it's a great way to build a passive income.
You're not having to pay for rent, which means you're saving money. You're also building equity in your property because you've paid rent on the extra room.
26. Become a translator (not actually passive income but valuable if you have confidence and are willing to upgrade your language skills on the road to passive income):
If you're fluent in two or more languages, why not put your skills to use by becoming a translator? There are lots of companies looking for translators, especially if you're able to translate between Asian languages.
27. Start an Etsy store:
Etsy is one of the most popular places online for selling handmade goods, crafts and vintage items.
In fact, the site has over 30 million users around the world who spend $1 billion every year on Etsy products!
If handcrafted items appeal to your creative side, why not set up an Etsy store to sell your handmade goods?
You can either make them yourself or buy them from China wholesale and resell them.
It's a great way to make extra money online.
28. Invest in Annuities:
One of the most significant benefits of investing in annuities is that they provide an additional source of income over the long term. You can choose from a variety of different annuity options, including fixed and variable annuities.
With a fixed annuity, you are guaranteed to receive a specific amount of money each year for the duration of your contract. However, with a variable annuity, you have the potential to earn more or less depending on market conditions.
Another benefit of investing in annuities is that they often come with low-cost or no fees. This makes them a great way to build up your retirement savings while minimizing tax costs.
29. Become an app developer (again, this skill could help you launch your app idea as a passive income tool):
If programming languages like Java, Objective-C and Swift are your thing, why not try building apps for clients?
If you're really good at it, you could even turn it into a business and start selling the apps that you make for others.
30. Start a drop shipping business:
The benefits of a drop shipping business are many. It is a great way to build a passive income, as you can start a business without doing much upfront. You don't have to invest in inventory or set up an office, and all you need is your computer and the internet.
Plus, dropshipping businesses have low overhead costs and can be profitable right out of the gate.
Most importantly, opening a drop shipping business is an opportunity to build your brand. With each purchase you make through your site, you're signalling that you're trustworthy enough for your customers to buy from. And over time, this will help build trust with your potential customers too, giving you an edge over other competitors.
Take the time to consider going in step by step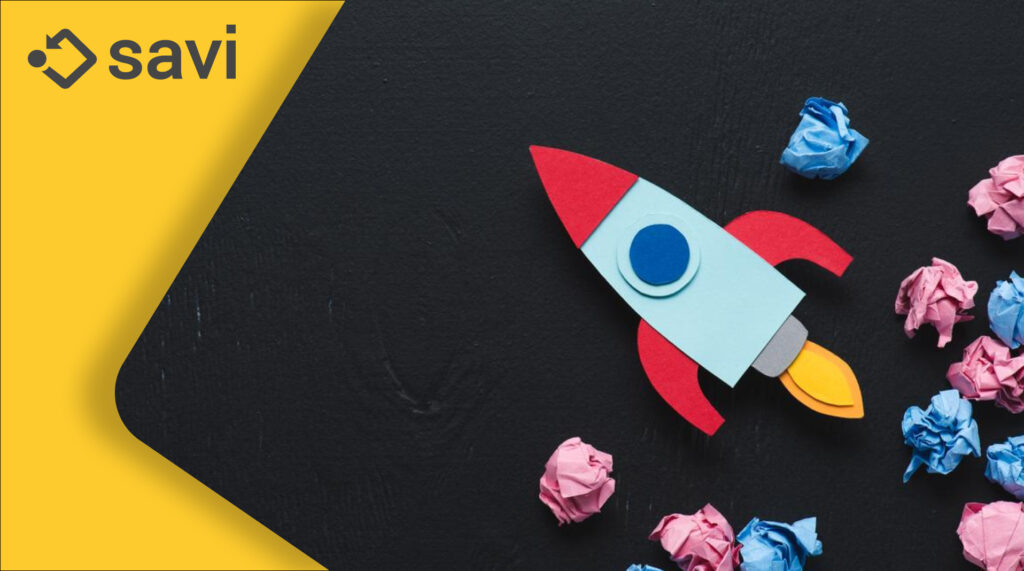 Passive income is a great way to earn money while you sleep, travel, or do whatever else you want. It can be a great help in your life and can give you lots of freedom.
The more passive income streams you have, the more money you will make over time. Moreover, the earlier in life you start building your passive income streams, the easier it will be to build a strong foundation of savings and assets that can provide financial security for years to come.
The most important thing is to start working on your passive income streams as early as possible, and don't give up!
You might not see much payoff at first but in time your hard work will start paying off big time!
If you found this article helpful, let us know by sharing it with others! Also, feel free to leave any thoughts or comments below!